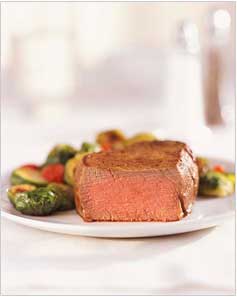 Harvest Farms All-Natural Beef
As a natural beef buyer, your appetite for reputable beef is as big as your family's desire for a memorable eating experience. You want your beef as nature intended: no antibiotics or artificial growth hormones added…ever. You desire Angus beef raised in the USA on 100% vegetarian diets in a stress-free environment. You demand assurances that all handling of the herd is conducted humanely and safely. At every step.

In creating Harvest Farms™ Natural Angus Beef, we started at the source. National Beef selected an exclusive group of Angus ranchers having the same core values as you and created a natural product they'd be proud to serve their own family.

We make sure that every Harvest Farms Angus beef is monitored to ensure 100% compliance. The result is a safe, tender natural beef. Cut after cut. Meal after meal.

Have more questions?

Contact us: info@harvestfarmsfoods.com. We're happy to feed you all the information you want.